Rail
The rail sector for the AKRIS group is one that is in full growth. We offer a professional approach to safety critical brake pads. Our tolerance of variation is key to ensuring that we provide tools that are last in production with the minimum of maintenance.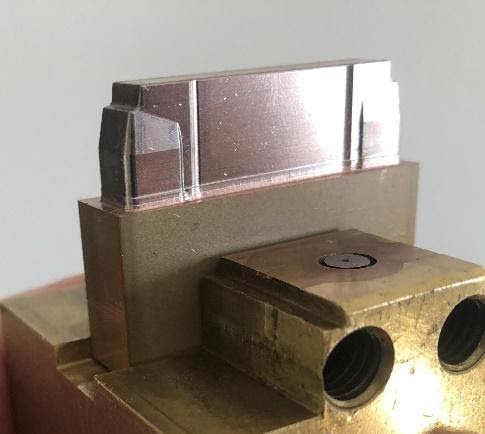 The rail sector is like many price sensitive, the right quality is absolute. Within the group we have the right process to meet the criteria for value for money. High surface finish with the correct geometric deviation allows us to use cutting edge technology to deliver market price tools that exceed our client's expectations.
The notion of single minute exchange of dies on presses for brake pads. We have the solution. AKRIS is a catalyser for change and can help the most mature of companies change the paradigm from low tool productivity to world class standard.
Many of the parts pressed from our tools end up in the machining of rail or the maintenance of the track bed. Whether simple or complex shapes are required in your tools our design team will be able to offer value to your project.