Who are we ?
Today the company is run by a dynamic team of people fostering passion for our product. We are mechanically minded, driven by creativity in cutting edge production engineering.

A mix of people on both sides of the Atlantic allow us to help our customers develop their own knowledge . Whether you are a start up, a new idea or a company imbedded in a market we can act as a catalyst. Improvement, efficiency, technology, variation reduction are all synomous with the company.
Our DNA – 1978
The first site, SUMCA was created by Mr Mimouni and the Garbez brothers.

The founders decided to use their know how in precision machining in the manufacture of sintered steel and carbide tooling.
1st Generation Transmission
Between 2000 and 2005 the company was purchased by the management team.
This philosophy continues today with the owners active in the day to day activities of the group.
A few words about us.
The Akris Group is in continuous movement right from the start of SUMCA. The growth of the group is a reflection of its focus on core skills matched with developing a depth of expertise. An investment in people, design,  factory environment and machines that meet the market demand for a high quality service.
The creation in 2017 of a subsidiary from ground up in Nashville USA and the purchase of a key supplier in 2018 has allowed us to best serve our customers by servicing locally the supply chain for tooling.
The three companies within the Akris group offer focused services, In Europe, SUMCA offers design & manufacture of high precision Tools and S3M general machining whilst in the USA, CTS offers new tool supply and after sales service.
Vision
The group vision is to provide a harmonious system for our collaborators, clients and the environment, where knowledge is invested in and creates value for all.
Mission
The expectation of the group's management is to be a catalyst for improvement for all our customers. We are here to listen and challenge perceptions thus creating mutual best practise in a win-win relationship.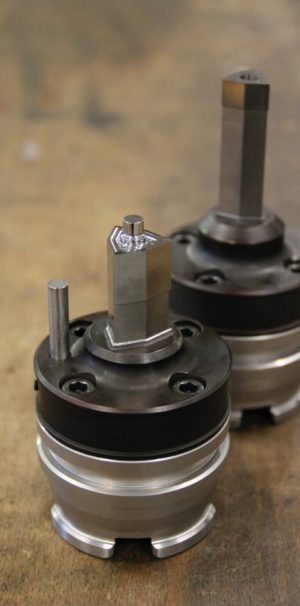 Pillars
Continuous Improvement, Source of progression.
Continuous improvement throughout the business process.
Collaborators, where knowledge is a major factor (continuous training) are respected and helped to progress in their careers.
Central to our work is customer satisfaction.
Propose a solution adapted to the customer's needs. > Creativity, communication, working as a team.
International - a resourced ambition
A group with an international dimension.
A group that is structured to deal with international markets.
To be present on the international market is a source of pride and confirms our position as a technolgy leader.
A partnership approach with our clients
Our vision for a client relationship is a long term one based on mutual respect and benefits both parties.
The products that we offer are key to our clients value adding.
The ability to provide solutions that generate value for our clients.
The security of our collaborators and our ecological footprint
To minimise the size of our environmental impact.
Engaged as an actor in the communities that we are serve.